Sports Premium
Sports Premium 2018-2019
This year Fairisle Infant and Nursery School received £18,010 in Sports Premium funding. We planned and used this funding in the following ways:
To increase the confidence, knowledge and skills of all staff in teaching PE and sport
To improve the playground by adding playground markings and a fitness trail
To replenish the sports equipment needed for PE and in Year R
To provide free after school sports clubs throughout the academic year
To offer children a broader experience of a range of sports and activities
Professional Development
We have invested in a new PE curriculum and become a Real Legacy School. The curriculum is a unique, child-centred approach that allows for each child to be challenged at their own pace. It is fully aligned with the new National Curriculum and Ofsted requirements. It focusses on the development of agility, balance and coordination, healthy competition and cooperative learning. This is taught through six fun, engaging and adventurous themes, which the children love! Staff took part in a twilight training session on Real PE and assessment, observed their own class being taught PE by Real PE colleague, and took part in team-teaching during Healthy Fun week.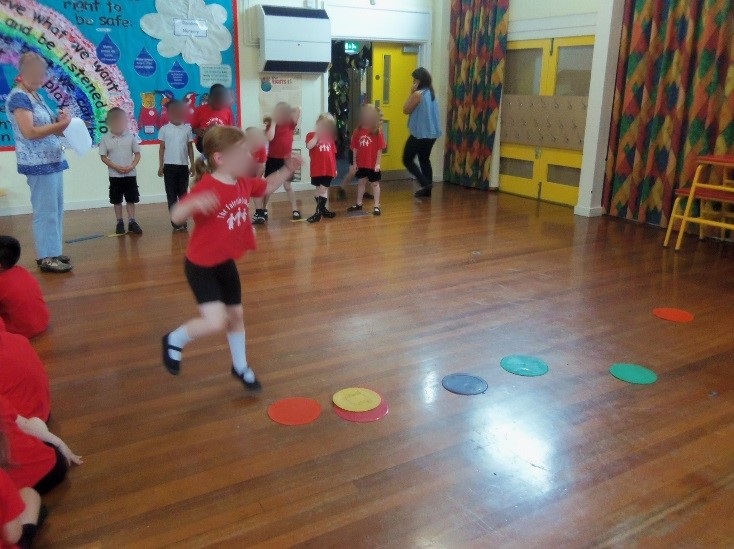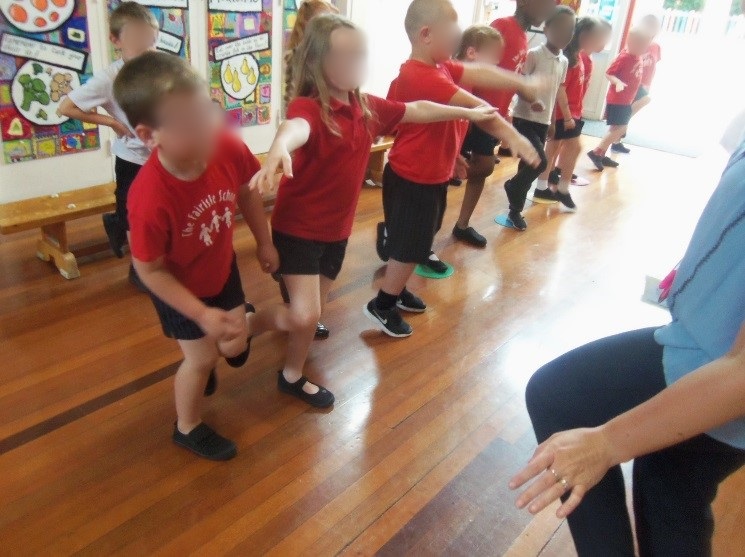 Assessment
We assess children on 6 different Cogs. Each Cog develops the skills children need to succeed in Physical Development. The table below shows where children within each year group are working.
1 Personal

2 Social

3Cognitive

4 Creative

5 Physical

6 Health and Fitness

Year R

12% Expected 88% Exceeding

10% Expected 90% Exceeding

16% Expected 84% Exceeding

23% Expected 77% Exceeding

40% Expected 60% Exceeding

16% Expected

84% Exceeding

Year 1

3% Emerging

38% Expected 59% Exceeding

14% Expected 86% Exceeding

3% Emerging

43% Expected 54% Exceeding

39% Expected 61% Exceeding

30% Expected 70% Exceeding

3% Emerging

43%Expected

54% Exceeding

Year 2

20% Expected 80% Exceeding

0.1% Emerging

11% Expected 89% Exceeding

25% Expected 75% Exceeding

31% Expected 69% Exceeding

13% Expected 87% Exceeding

27% Expected

73% Exceeding
Playground Markings
In September we had new playground markings put down in the main playground and in the Year R garden. The children have loved balancing, hopping, jumping, running and moving in their own ways along our bespoke Fitness Trail during their playtimes.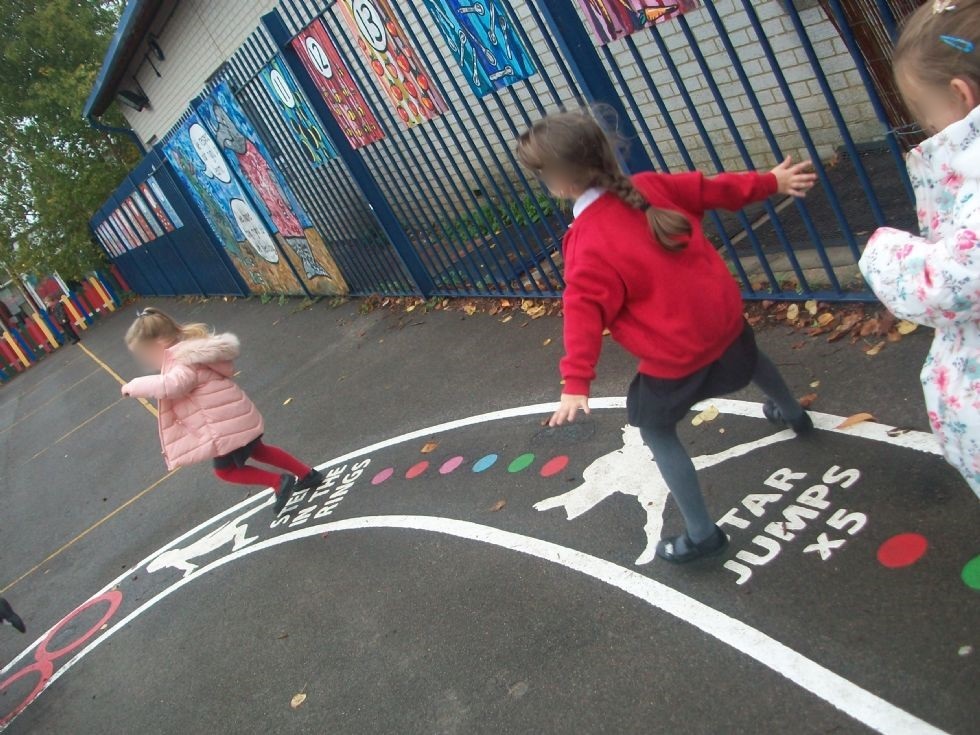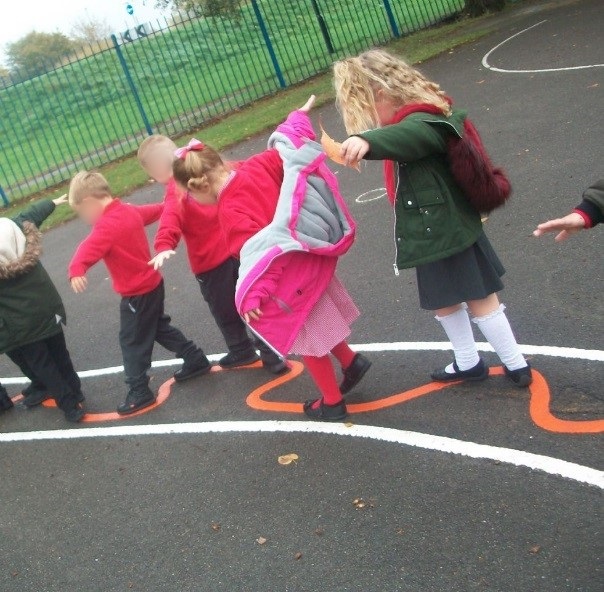 School PE equipment
Year R received balance bikes to be used in their Year R garden. The children regularly choose to engage with them during their self-initiated play. Their gross motor skills have improved as a result and there was an increase in the percentage of children reaching Exceeding for their Early Learning Goal in Moving and Handling.
We have renewed lots of our PE equipment with things like balls, beanbags and spots. Our playtimes are about to get a whole lot more fun too! We have purchased a storage shed and lots of new games and activities for our playtimes that will encourage agility, balance and coordination as well as perseverance and teamwork!
After School Sports Clubs
We have been able to offer 4 clubs per week per term. Clubs have included football, basketball, gymnastics, dance, tag rugby, multi-skills, athletics and cricket. All clubs were taught by trained coaches and were fully subscribed. Approximately 240 children have benefited from these clubs.
Workshops and Competitions
Our children benefited from a variety of workshops this year including Bollywood dancing, dance mats, circus skills, football skills and hula-hooping.
Dance Mats enjoyed by Children and Staff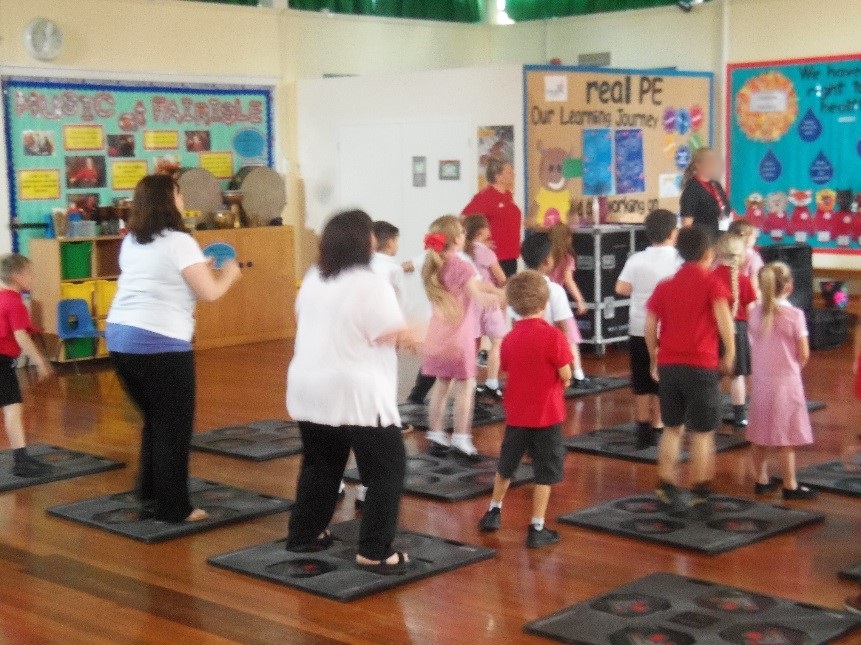 Circus Skills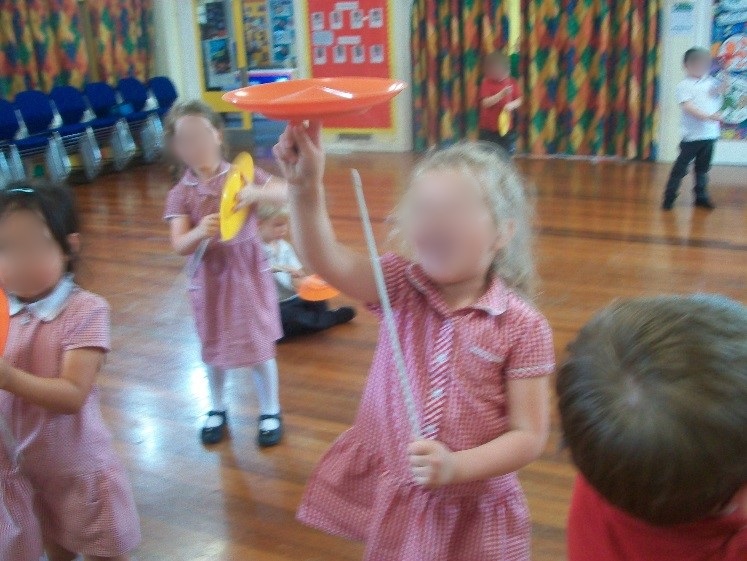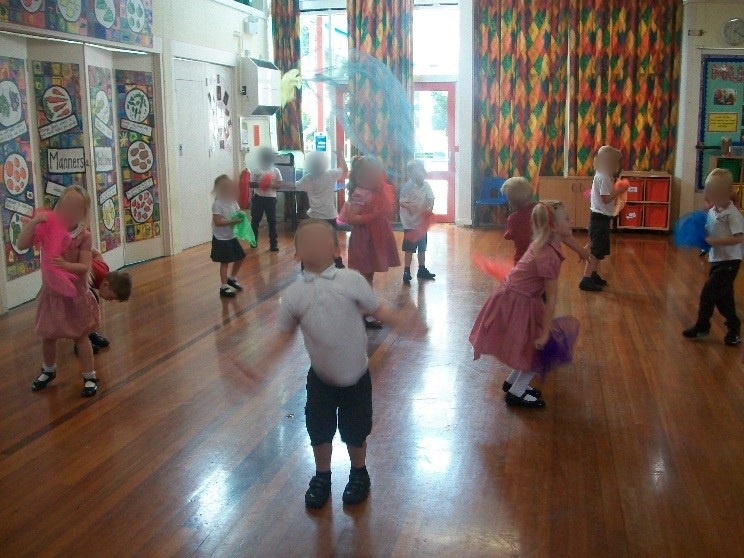 Football skills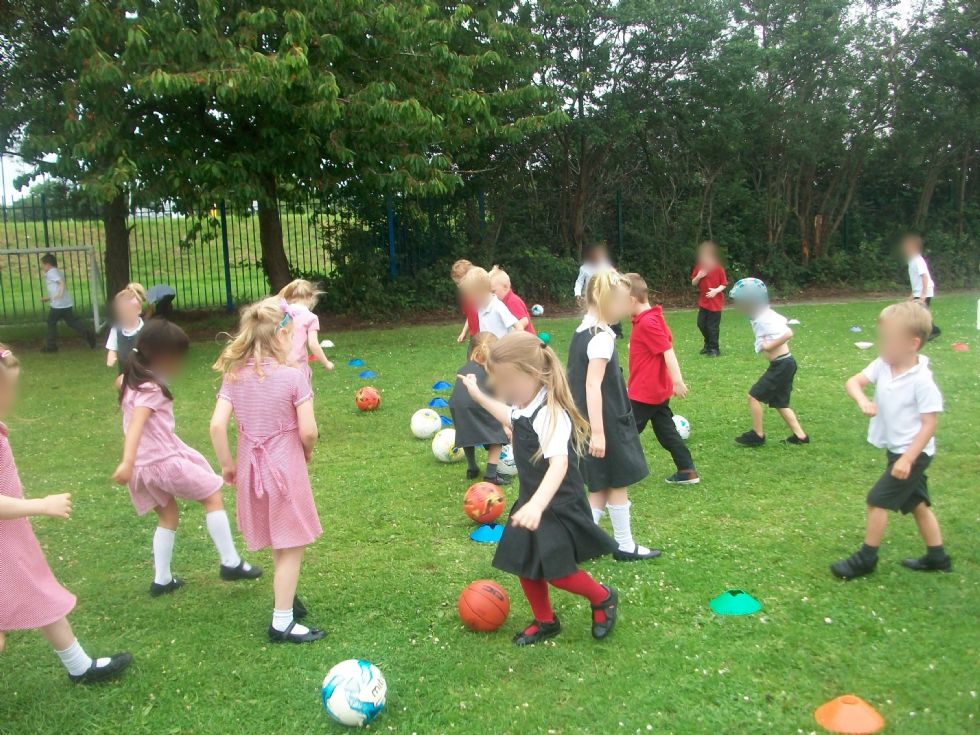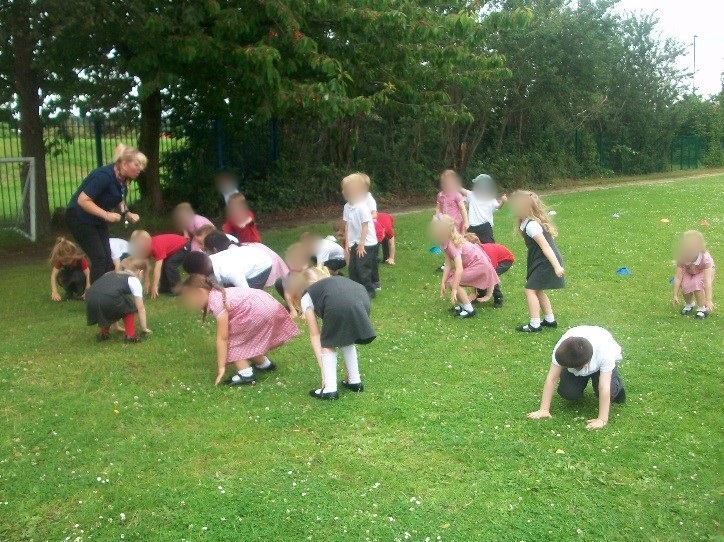 Hula Hooping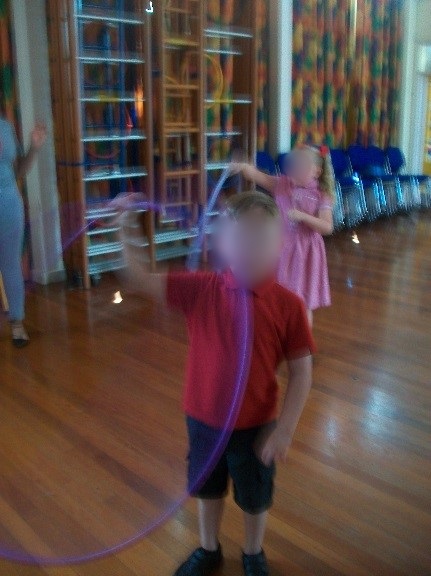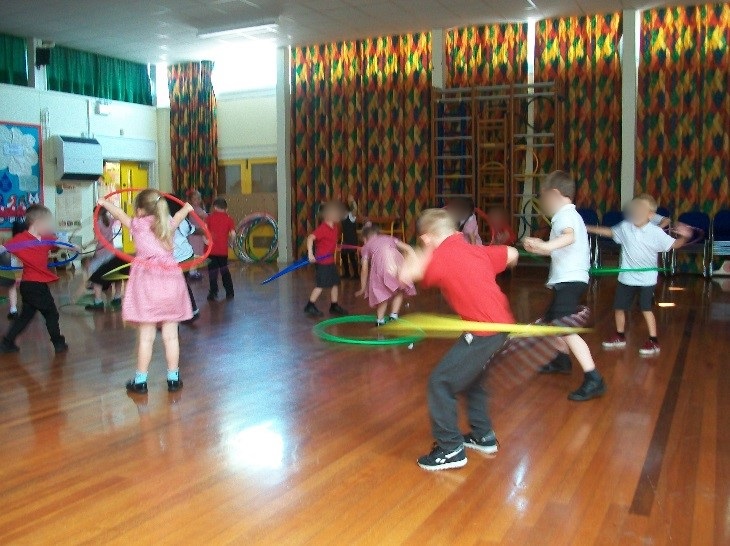 Plans for 2019-2020
Professional Development – training in Real PE, Real Gym and Real Play
Continue to offer free after school clubs throughout the academic year
Continue to offer a range of workshops in order to broaden the experiences of all pupils
To increase parental engagement and children's physical activity outside of school – through the use of home challenges and Real Play
To increase participation in competitive sport (both internally and externally)
To embed physical activity in the school day, i.e. through lunch time clubs
Please click here to view the Sports Premium Strategy 2019 - 2020