Rights Respecting School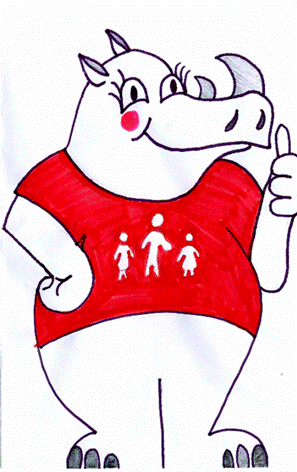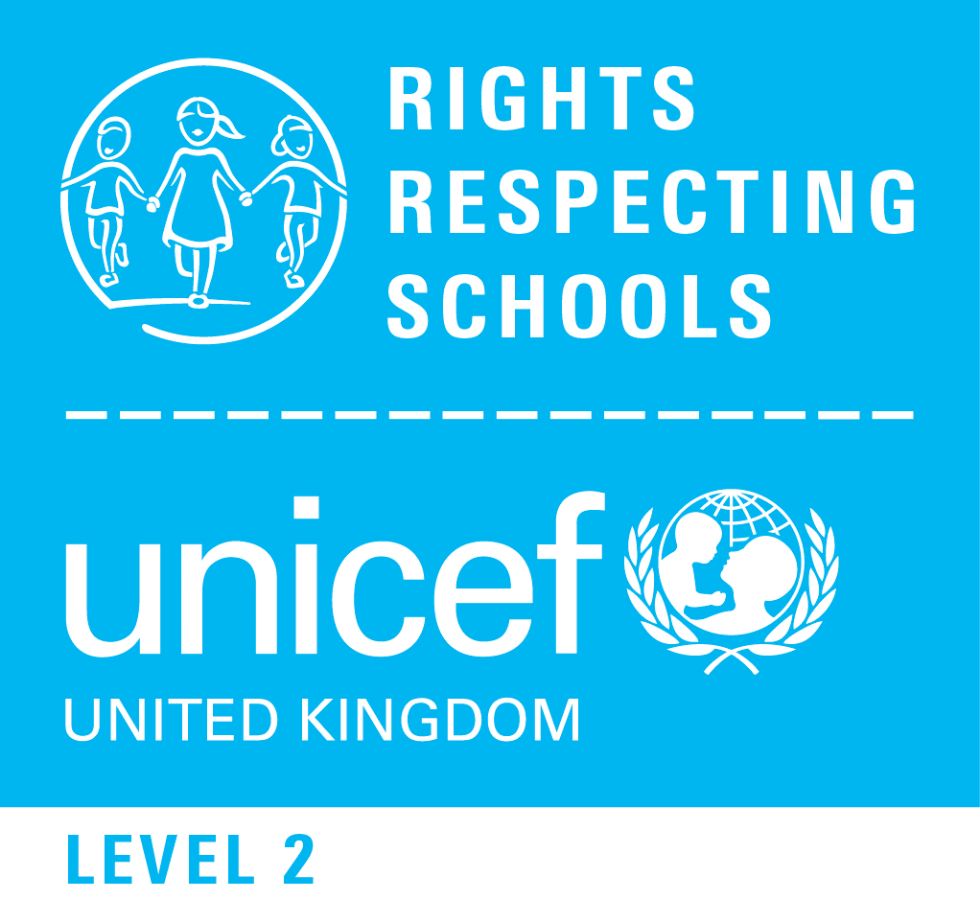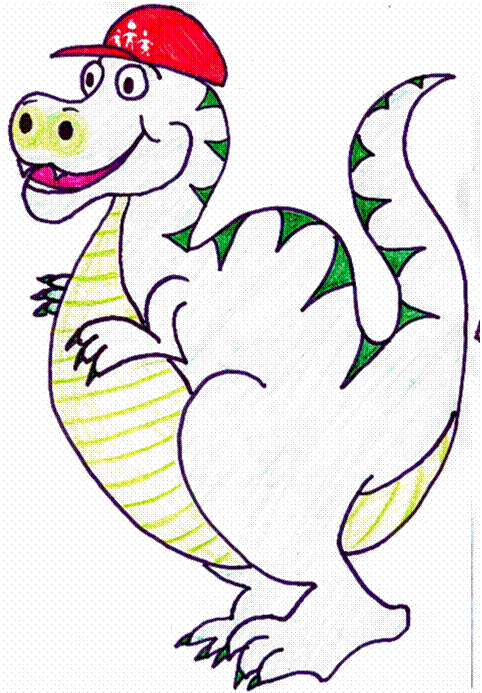 We are a Rights Respecting School
Why be a Rights Respecting School?
The United Nations Convention on the Rights of the Child (CRC) is based on an analysis of what children need in order to thrive. These needs can be grouped into four categories:
to survive as a fit and healthy person
to be protected from harm and abuse
to develop physically, mentally and socially
to participate as an active citizen
What is a Right?
A Right is something that children and young people are entitled to, they do not have to be earned, and they belong to all children and young people from the time they are born.
At Fairisle Infant and Nursery School, we want our children to know their rights and foster an ethos of tolerance and acceptance of everyone, respecting, not just their own rights, but the rights of others around them.
We achieved Level 1 of the Rights Respecting Award in July 2013 and achieved Level 2 in June 2015. We were assessed again in 2018 and are proud to have achieved the Gold status.
| | |
| --- | --- |
| Please click here for summary of the United Nations Convention on the Rights of the Child. | |
| Download or print out the Pocket Book of Children's Rights here. | |
What things are we doing as a Rights Respecting School?
Over the last few weeks each class has been busy creating their own unique Class Charters. They incorporate the rights chosen by School Council and the individual classes have decided how they will help to respect these rights as part of the behaviour policy. Each child has 'signed' the Charter by writing their name or producing a drawing of themselves. These Charters form the basis of teaching and learning about rights and through rights during the year. We have a Whole School Charter which is displayed in the Hall, where is it used regularly during assemblies. Here are some of the lovely examples of Class Charters from the new academic year.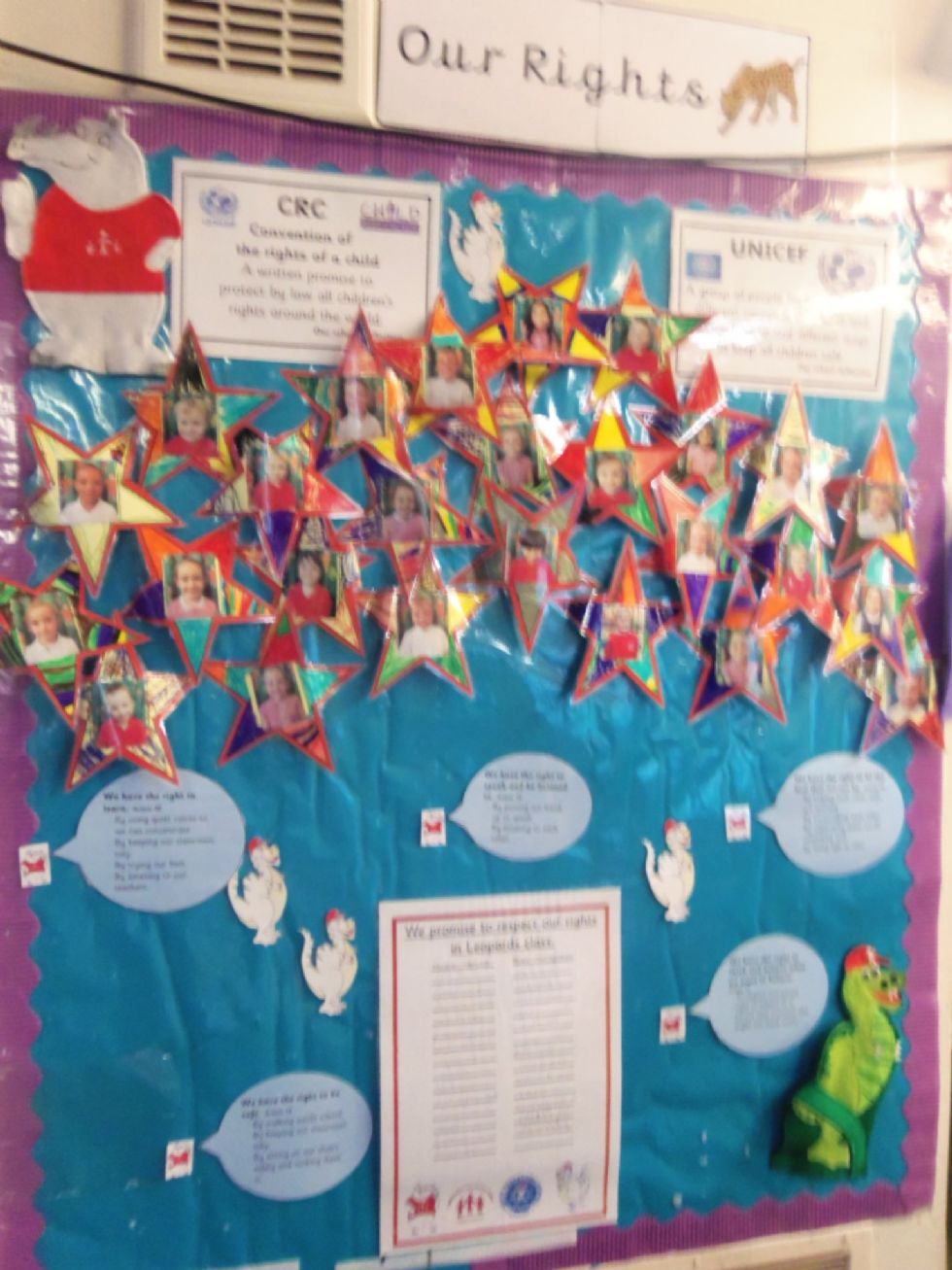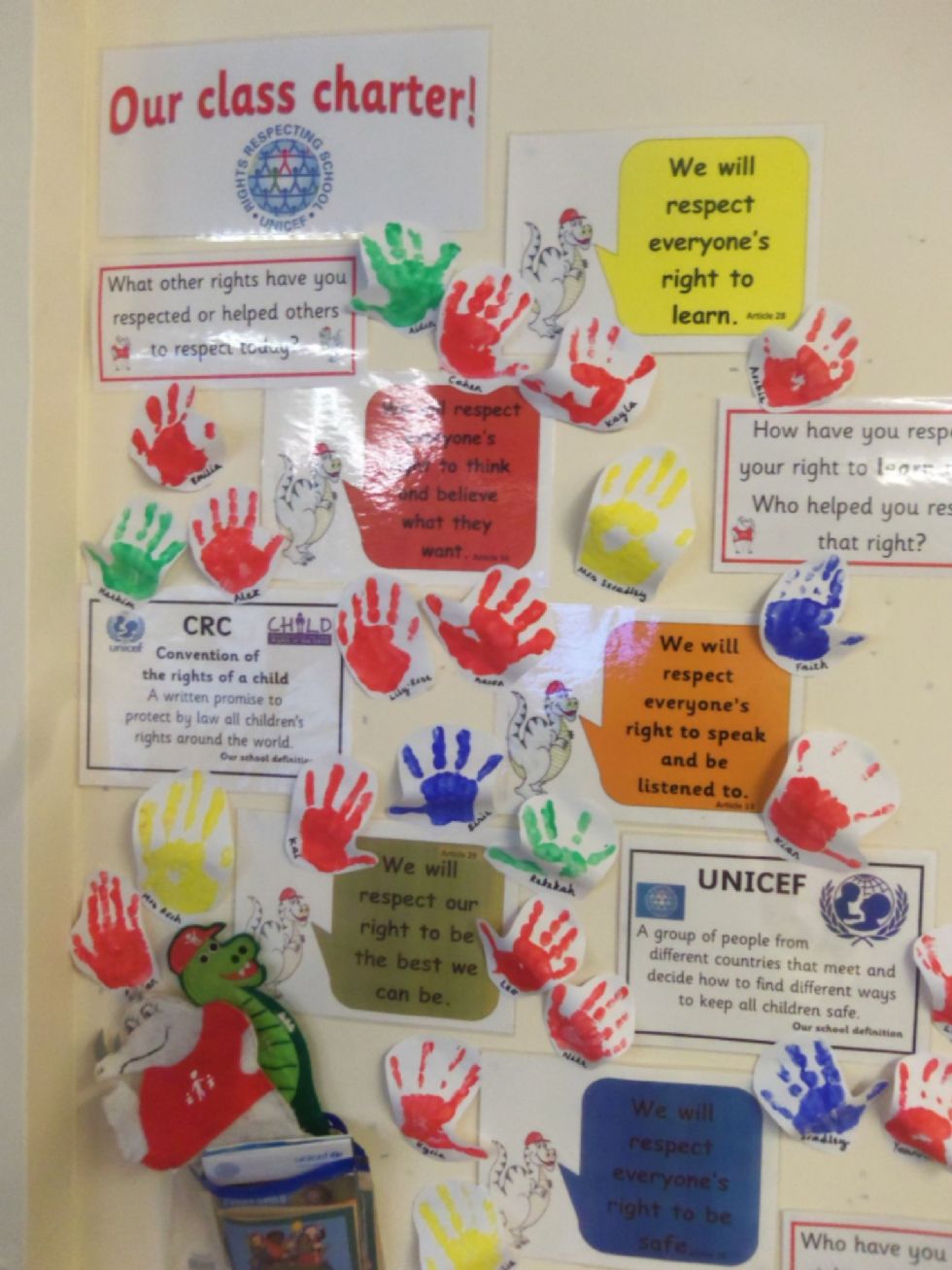 Each class has a 'Rights Respecting at Home' board in their room where parents can share news about how their children are respecting rights at home. Nomination forms are available from Class Teachers and are displayed for everyone to see.
Click here to read our Parent Information Booklet about being a Rights Respecting School.